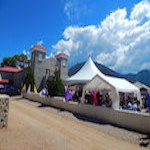 It took five years, 41,000 volunteer hours, and the devotion and effort of the people, crossing all faiths and borders, to repair a divide in the community and resurrect St. Anthony's Church. In 2008, the 170-year old walls of San Antonio de Padua Catholic Church (St....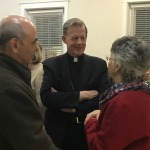 On February 16, 2017, The Catholic Foundation held its first event to honor the commitment of their Legacy League members. A private mass with Archbishop John C. Wester was held at San Felipe de Neri Church in Old Town Albuquerque, followed by a reception at the...
Get News from The Catholic Foundation
Get our email newsletter and be notified of news and events.