By including The Catholic Foundation in their wills or trusts and informing us that they have done so, donors become members of the Legacy League during their lifetimes. The Foundation wishes to acknowledge the thoughtfulness and generosity of the donors and the diocesan priests who have included The Catholic Foundation in their estate plans.
To become a member of the Legacy League or to get additional information on estate planning, please call (505) 872-2901.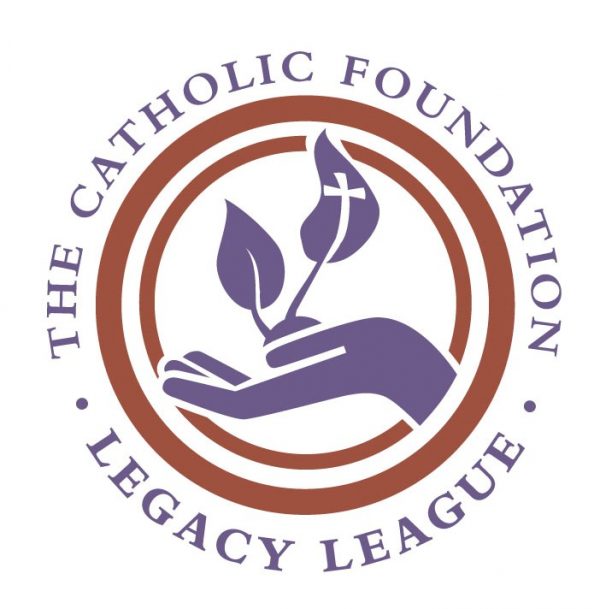 Deacon James Q. A. Baca
Gerald and Debra Bischoff
Bernard and Jeanne Brummell
Richard† and Leslie Carpenter
Michael and Linley Daly
Kevin and Mary Dunn
Cecilia M. Flood
Ernestine T. Farrar†
Phil and Anita Garcia
Margaret S. Garcia†
Harry and Joan Gogan†
Carol A. Heppenstall
Tony and Marie Hillerman†
Rev. Arthur J. Jakobiak†
Roland and Elizabeth Jalbert†
Frances A. Keeler
Ed and Cynthia Larranaga
Mark and Joanna Leonard
Franklyn Macaron
Shirley J. Macaron
Rosalie Q. Martinez†
David and Barbara Menicucci
Mary McDonald†
Raymond† and Mildred Miller
Stephen C. Miller Jr.
Corinne Montoya
Hazel B. Morgan†
Joseph G.† and Antonia Muhlberger
Paul Murphy†
Edward and Julia O'Leary
Concha Ortiz y Pino de Kleven†
Virginia M. Reva†
Marta A. Santiago
Caroline Schmidt†
Margaret Schmidt†
Most Rev. Michael J. Sheehan
Charles C. Shirk III†
Charles R. Thomas†
Denise M. Tierney
Mary M. Tomich†
J. Brian and Donna Trambley
Raymond and Cenia Wenzler†
Benita C. Zimmer
Raymond and Barbara Zimmer
† Denotes deceased Members