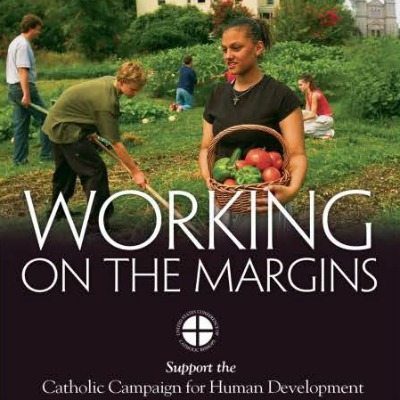 It is grant season here at the Foundation and we are happy to announce that we have partnered again with the Catholic Campaign for Human Development (CCHD). They will be working with the Foundation, providing a matching grant to support economic development. Last year Cornerstones, a historic preservation organization, was awarded the matching grant to support a program in Mora County that helps youth from low-income families to acquire jobs, learn building restoration skills, practice leadership, and develop time management skills.
CCHD is the national anti-poverty program of the US Catholic Bishops. It works to break the cycle of poverty by helping low-income people participate in decisions that affect their lives, families and communities. Offering a hand up, not a hand out, with the belief that those who are directly affected by unjust systems and structures have the best insight into knowing how to change them.
If you would like more information about CCHD, please contact Anne Avellone, 505-831-8167 at the Archdiocese of Santa Fe or Fr. Graham Golden, 505-321-2052 at The Catholic Foundation.
Links about CCHD:
The Archdiocese of Santa Fe, Office of Social Justice & Respect Life